Corkins Lodge has been hosting mountain wilderness vacations in New Mexico for almost 100 years.
The site has evolved over time and today boasts a number of wonderful resort amenities that are complimentary for our guests. In addition to our amazing individual cabin amenities, we have a variety of community spaces for our visitors to enjoy. All of our amenities and community spaces are free for our guests to use and we do not charge a resort fee.
Heated outdoor swimming pool 
Our Heated Outdoor Swimming Pool will be open: Memorial Day, May 29th, through the end of Labor Day weekend, Sept 4th.
Our outdoor heated swimming pool is open from the end of May to the middle of September. We offer pool toys and pool floats, and inflatables for our guests to play with. There is a public restroom at the pool and lounge chairs. The pool overlooks the Brazos Cliffs to the East and is surrounded by our pine tree forest.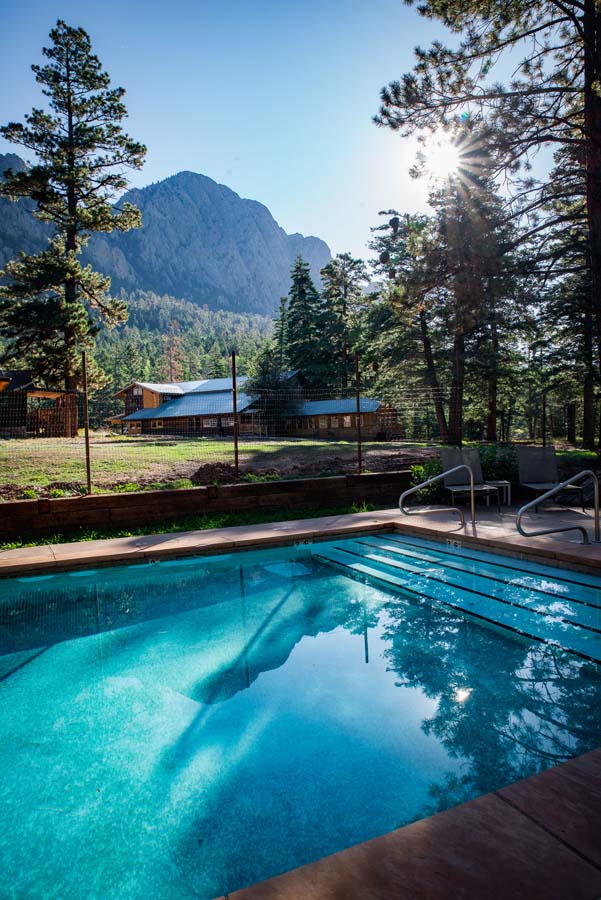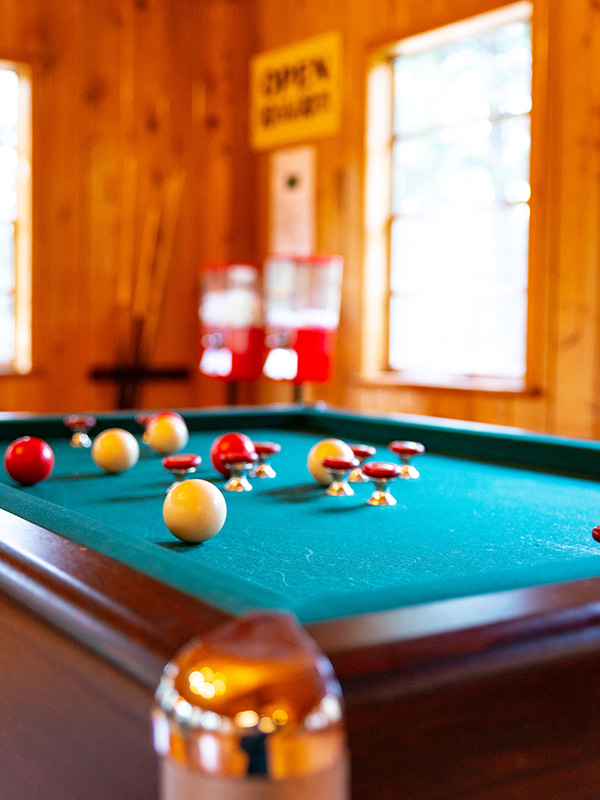 A fun activity place for all of our guests.
Our sunny community Game Room is centrally located in the Lodge Building. The Game Room is open for guests to enjoy Memorial Day through Mid-September and features:
Pool Table – with bumper pool available

Foosball Table
Ping Pong Table
Bubble Stick Hockey Game Table
Board Games – available for check-out in the main office
The Game Room is open June – September
Children and toddlers have their own mini-cabins with slides 
Our outdoor playground is designed for young children and their families to enjoy. It features a swingset with regular and toddler-safe swings, plastic slides connected to two wooden mini-cabin forts, and a tether ball.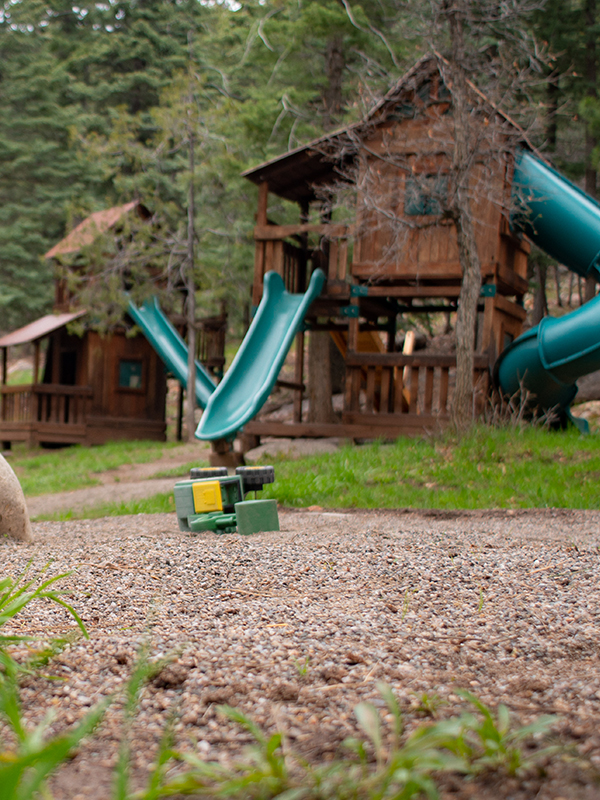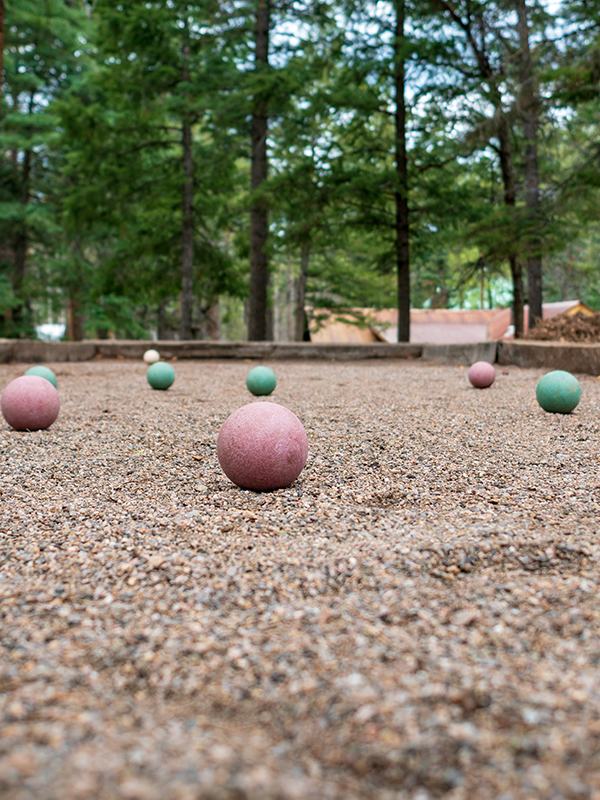 Regulation-size horseshoe pit & bocce ball court. 
Fun activities for all ages our regulation-size horseshoe pit doubles as a bocce ball court. Horseshoes and balls are available at the Corkins Lodge main office. 
This quiet rest area overlooks a beautiful stretch of the Brazos River. Perfect for meditation, art, yoga, or journaling.
A walking trail off the lake to the left before you reach the pond will lead you to this special half-cabin rest area. It overlooks a breathtaking stretch of the Brazos River and our guest have used it for meditation, yoga, journaling, art, and enjoying the beautiful landscape.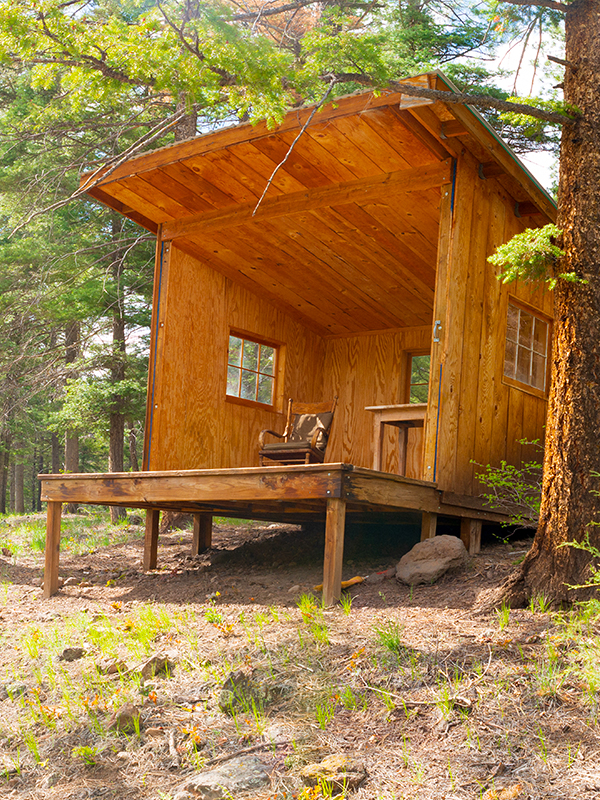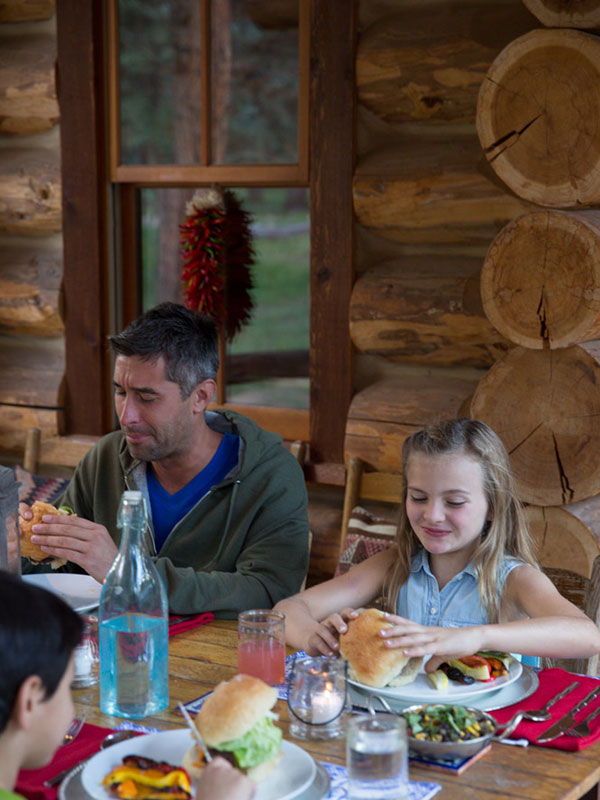 Dining options near Corkins Lodge
Each cabin features a full kitchen and outdoor gas grill but if you feel like venturing out we have a list of dining destinations in the area to tempt your tastebuds. 
New Mexico's Highest Waterfall
Brazos Falls are Active Mid-April through Mid-May
Each spring, the runoff from the snow on the Brazos Cliffs creates New Mexico's highest waterfall. The Brazos Falls are a spectacular site and are best viewed from Corkins Lodge.