Discover Corkins Lodge, a collection of 10 well outfitted individual cabins nestled in the mountains of Northern New Mexico near Chama, NM.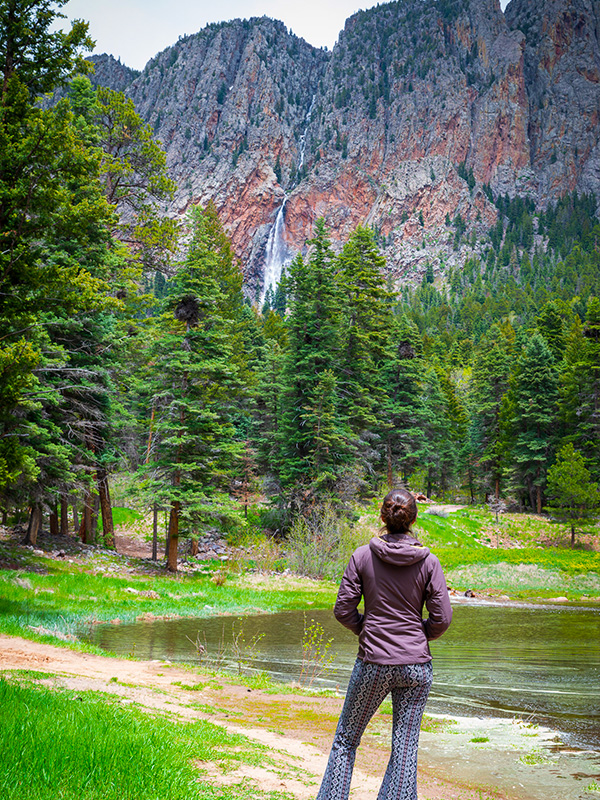 Your own Private wilderness Escape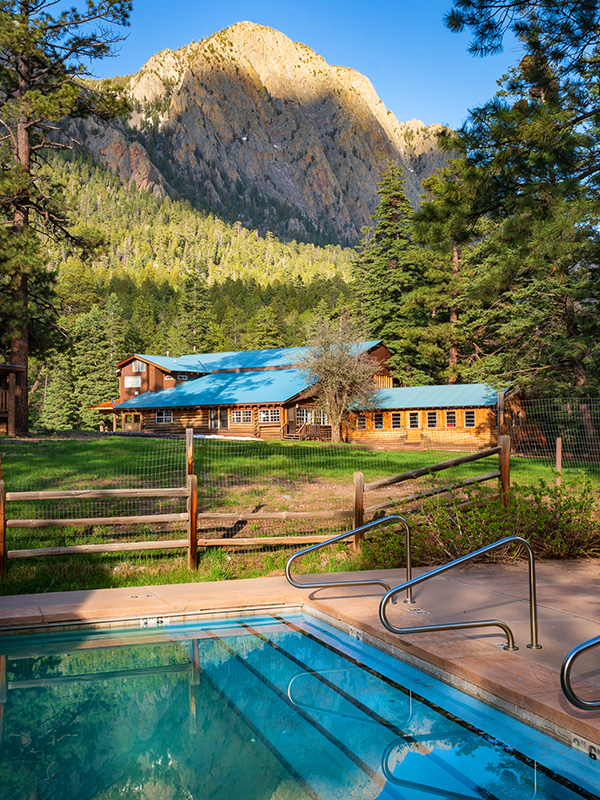 Authentic log and wooden cabins surrounded by breathtaking beauty.
Corkins Lodge features 10 individual cabins on our spacious secluded and private grounds. Our largest cabins sleep up to 10 and our smallest cabins are perfect for 1-2 people. Every cabin features a full kitchen, fireplace or wood stove, private deck with gas BBQ grill, and free Wi-Fi internet access.
When you stay at Corkins Lodge, you get access to amazing amenities, a gorgeous location and activities.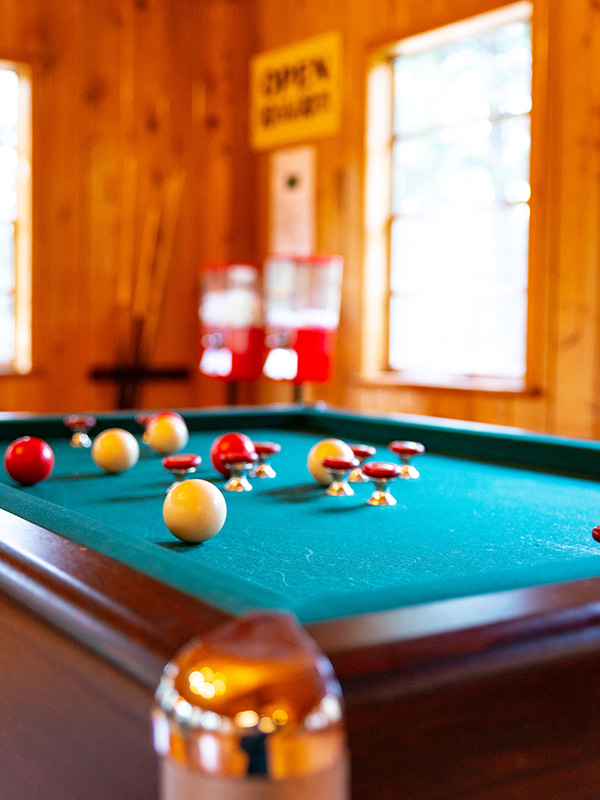 Features
Corkins Lodge has the very best amenities for mountain cabin vacations. Each cabin has a well appointed full kitchen. We also have a seasonal heated outdoor pool, outdoor playground, indoor game room, study cabin and more.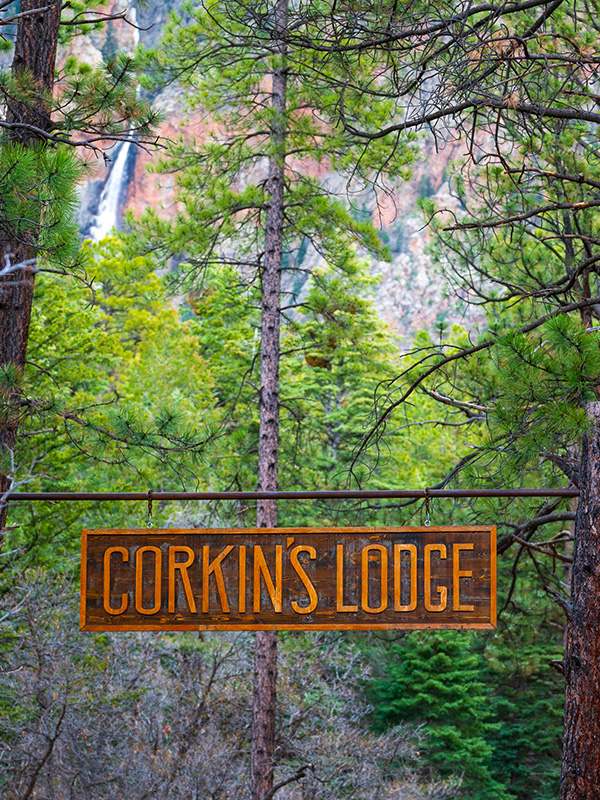 Location
We are located in scenic Northern New Mexico about 25 minutes from Chama.
Approximate Driving Times:
Santa Fe, NM: 2 hours
Albuquerque, NM: 3 hours
Taos, NM: 2 hours
Pagosa Springs, CO: 1 hour 15 minutes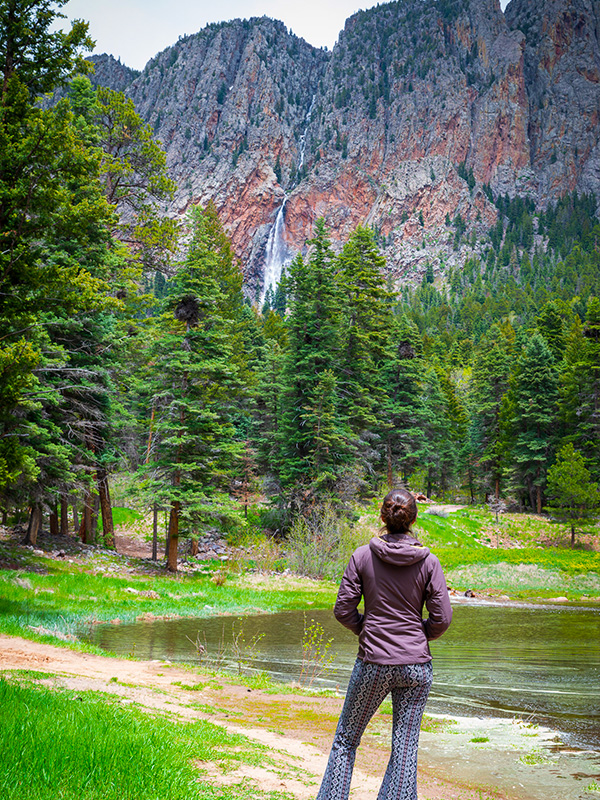 Activities
In addition to our welcoming community spaces and beautiful grounds; we offer a paradise for outdoor activities. We have the best fishing, hiking,  and swimming accessible right out your door. Experience an authentic coal-fired steam train on the historic Cumbers and Toltec Scenic Railroad out of Chama.
Withdraw from the daily grind and find yourself surrounded by natural beauty.
Corkins Lodge is the perfect location to escape to the mountains and connect with nature and loved ones. We are an ideal location for those seeking a technology detox and a place to unplug from screen-dominated modern life. This beautiful natural setting is like your own private national park.
Corkins Lodge is a ideal destination for fishers, families, and groups.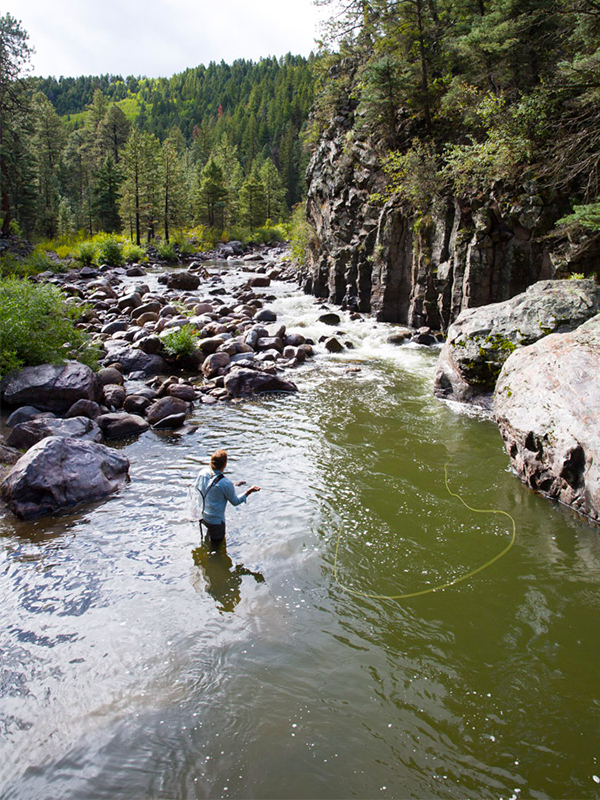 Fishing
Northern New Mexico has the very best fishing locations in the Southwest. Corkins Lodge is located on the Brazos River and we offer our guests exclusive access to 3 miles of the river for unparalleled fly-fishing. We also have a private fishing pond that is perfect for families and beginners – no fishing license needed. For those looking to learn to fish or enhance their fishing skills, we've partnered with local expert fishing guides and instructors.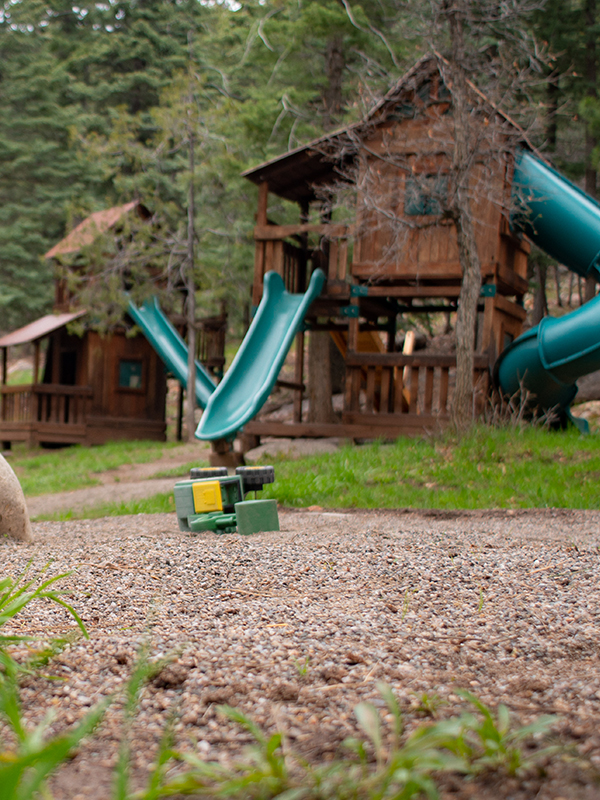 Families
Corkins Lodge is the perfect place for family vacations and reunions. Families can connect with nature and each other in the beautiful Northern New Mexico mountains. Our outdoor playground, swimming pool, hiking trails, game-room, and fishing pond provide many diverse activities for family vacations. Each of our cabins is perfect for families with a variety of sleeping arrangements, full kitchens, and private decks with gas BBQ grills.
Groups
Yoga retreats, writing workshops, weddings, anniversaries, and reunions are all welcome to our retreat. Our 10 cabins can sleep up to 60 people and our spacious grounds are perfect for group gatherings. We have many community spaces and a full commercial kitchen available for groups. Contact Philo to book groups at
575-588-7261
What are you waiting for?