10 individual cabins in Northern New Mexico
Corkins Lodge was founded in 1930 by Phil Corkin Sr. who transformed a private fishing camp into a hospitality lodge for visitors who wanted to experience the beautiful Northern New Mexico wilderness and outdoor activities like fishing. 
Today Corkins Lodge has lovingly maintained the rustic character of the original lodge and undergone restoration and many upgrades and improvements. 
Corkins Lodge is a peaceful, lovely retreat for anyone who wants to step outside of their daily life and into a beautiful slice of nature. The cabins are inviting with warm, rustic simplicity and upgraded features like our well-appointed kitchens.
Learn more about what makes Corkins Lodge special:
Check out our feature on the I Love New Mexico Podcast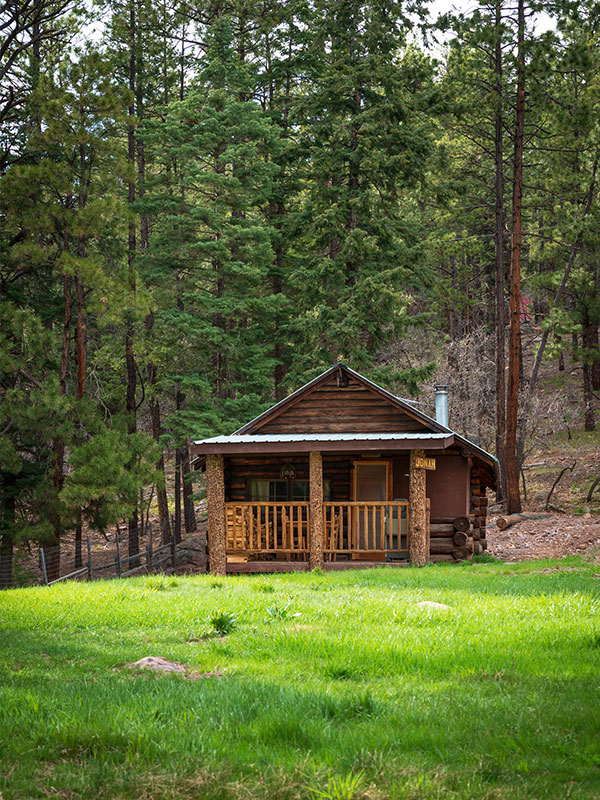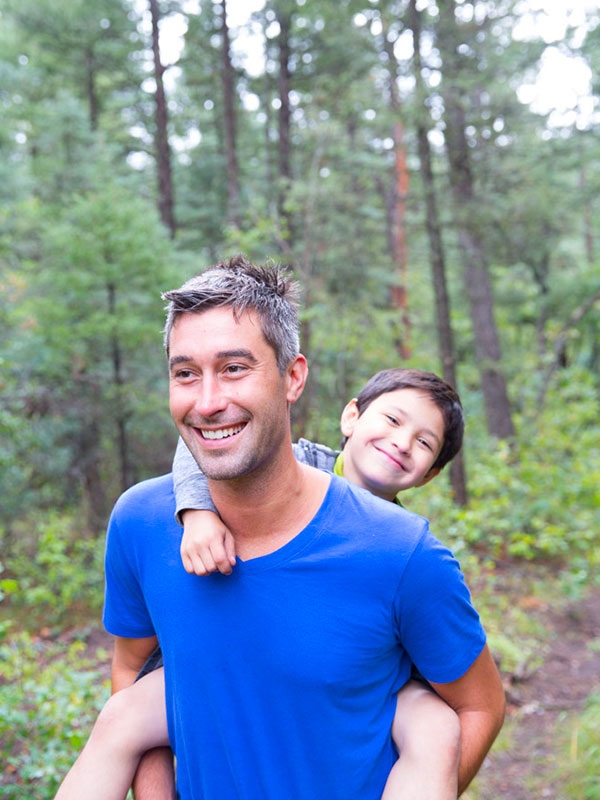 We have community spaces and activities designed to bring friends, family and loved ones together in fun, active ways.
Indoor game room
Outdoor playground
Horseshoe, bocce ball and tether ball courts
Board Games
Picnic Grounds
Your Own Private National Park
To visit Corkins Lodge is to spend time in one of the most beautiful natural settings in the American West. Whether admiring the spectacular view of the Brazos Cliffs from your cabin porch or the edge of the fishing lake, hiking through the dramatic mountain landscape, or fishing on the 2-1/2 mile private stretch of the boulder-strewn Brazos River, there is no other place quite like it in the country. It is like staying at your own private national park.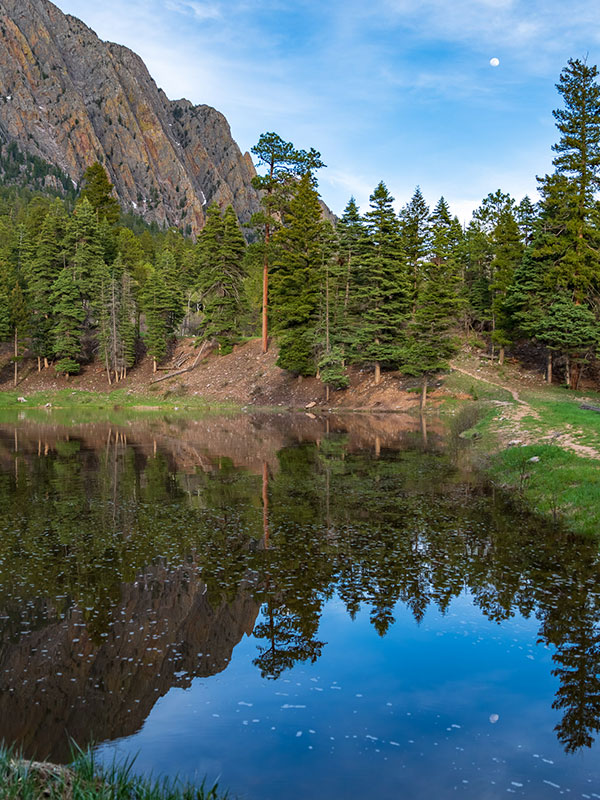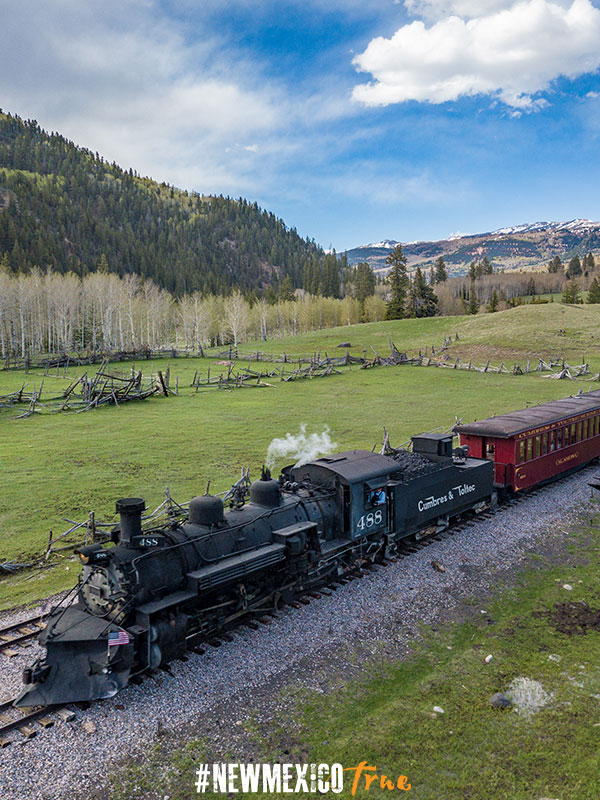 Guests at Corkins Lodge enjoy the very best access to outdoor recreation and activities. Visitors enjoy the following:
Corkins Lodge Video
Click on the video to see the magic of Corkins Lodge.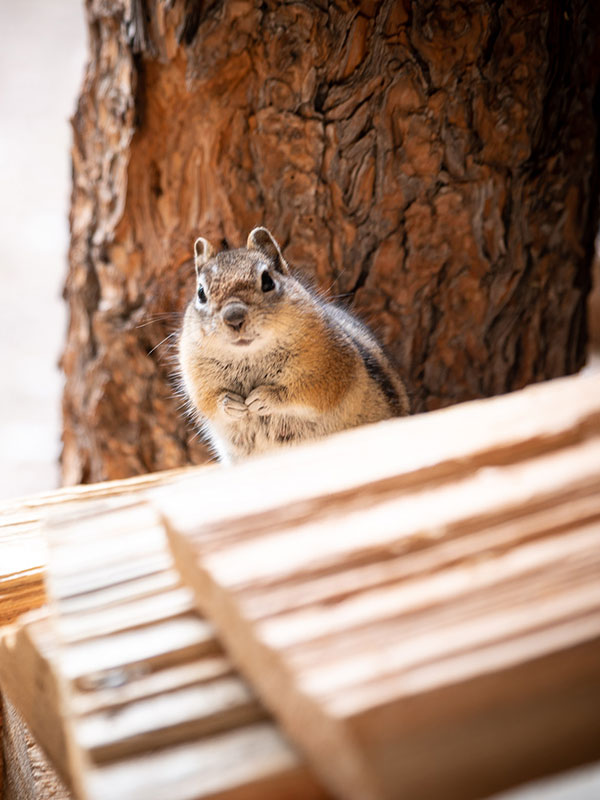 Corkins Lodge Grounds and Wilderness Photos and Videos by Jackson Mathey
One of our Corkins Lodge fans, Jackson Mathey, captured the magic of Corkins Lodge with the beautiful photos and videos you see on this site. He also hosts retreats at Corkins. Drop him a line: