Located at the base of the beautiful Brazos Cliffs and the banks of Brazos River, Corkins Lodge is in the heart of New Mexico's recreational mountain country.
Corkins Lodge offers numerous outdoor activities to enjoy during your stay, both on the cabin grounds and within short day trips from our location.  The mountains and pine forests of Northern New Mexico are a paradise for outdoor adventuring, including some of the best fishing, hiking and swimming the Southwest has to offer. Guests can also enjoy the rich culture of New Mexico by adventuring to numerous historical attractions located nearby.
Experience 2.5 miles of private access to the Brazos river for fly fishing and our trout-stocked pond. No licenses needed.
Enjoy some of the best fishing locations in New Mexico at Corkins Lodge.  Spend a leisurely afternoon fishing at our very own peaceful trout-filled pond or head out for a guided fly fishing day trip along our 2.5 miles of exclusive private access to the Brazos River.  Beginners welcome.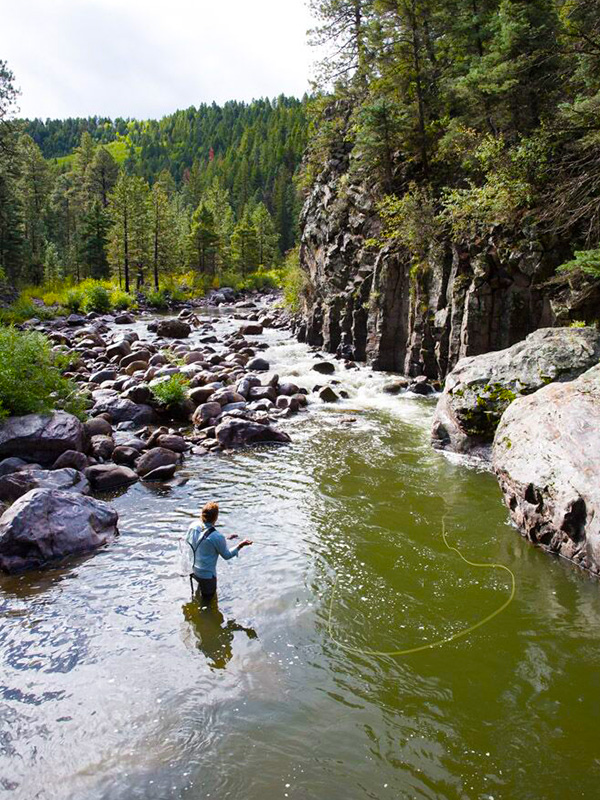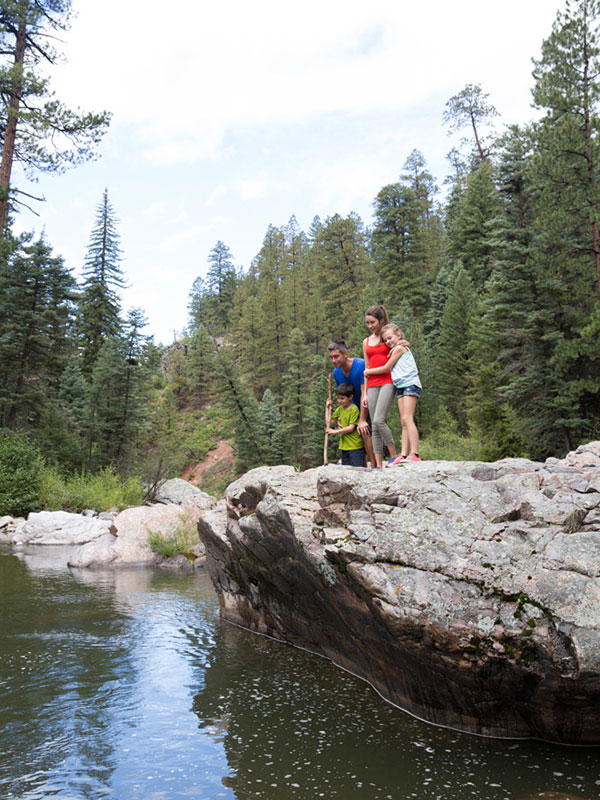 Gorgeous hikes and walking trails are accessible in our backyard. Experience your own private national park.
Get out into nature on one of many beautiful hiking trails near Corkins Lodge, exploring the local mountains and forest.  Get away from it all and enjoy little crisp mountain air and the sound of the wind blowing through the pines.  There are numerous hiking trails within and nearby Corkins Lodge, from beginner level hikes to enjoy with children to more advanced rugged hikes for the more seasoned mountain and canyon hikers.
Swim in our heated outdoor pool and Brazos River swimming areas.
Take a swim in our seasonal heated pool, enjoying spectacular views of the Brazos Cliffs and lush pine forests.  And adventure along our private access of the Brazos River and find one of several deep pools for swimming with huge, flat rocks for enjoying a little sunshine or jumping into the river for the more adventurous.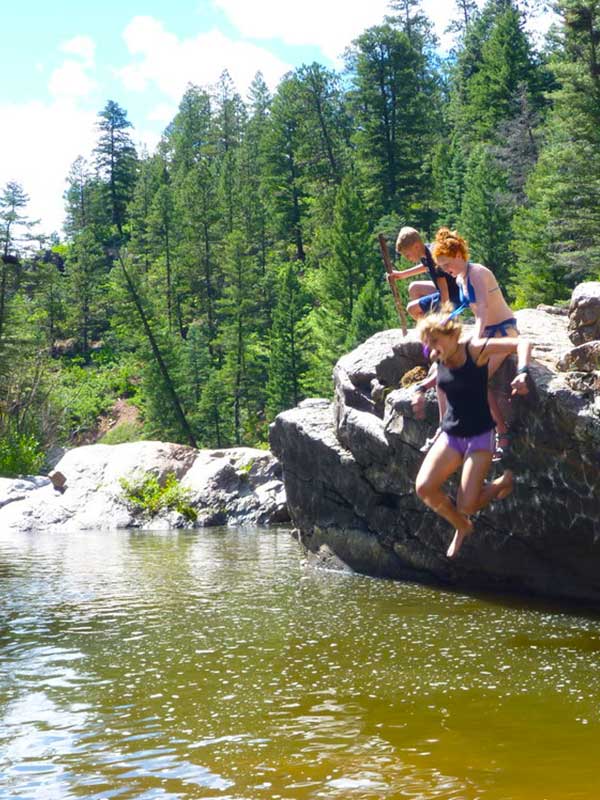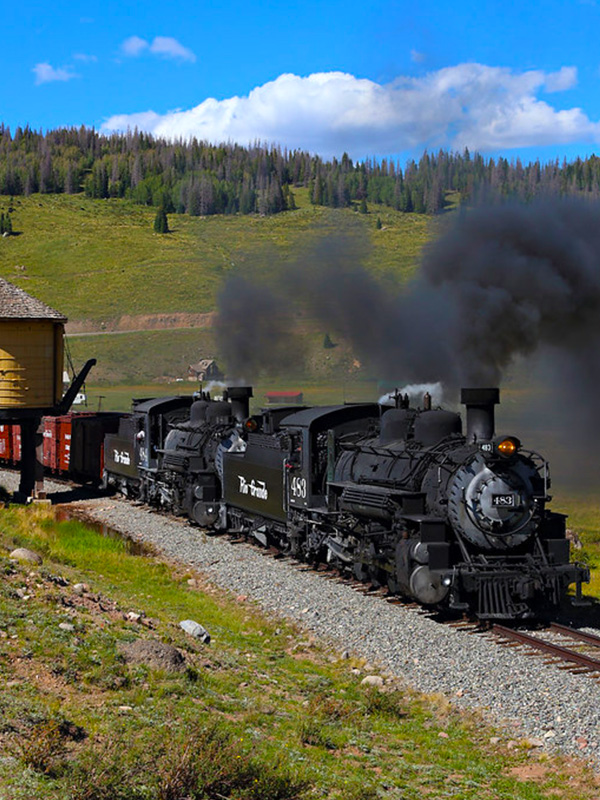 Chama and Northern New Mexico offer a variety of attractions and day trip excursions. 
No trip to Northern New Mexico would be complete without exploring the rich local history and attractions near Corkins Lodge.  Take a train ride through the San Juan mountains along the historic Cumbres and Toltec Scenic Railroad, beginning in nearby Chama.  Spend an afternoon exploring Ghost Ranch, the former residence of Georgia O'Keefe. Finally, head out for a dip in the Ojo Caliente Hot Springs.