Enjoy our heated outdoor pool or take a dip in the Brazos River. 
Get out and enjoy some summertime swimming and sunshine at Corkin's Lodge, with numerous swimming options right here on our property.  There's a place for everyone in your family to take a dip and spread out, and relax in the sun.  The best time to enjoy the swimming season in this area of Northern New Mexico is in the summer months, from Memorial Day through Labor Day.
Corkins Lodge Heated Outdoor Swimming Pool
Our Heated Outdoor Swimming Pool will be open: Memorial Day, May 29th, through the end of Labor Day weekend, Sept 4th.
Right outside your cabin door, you'll find our swimming pool to enjoy during your stay.  Surrounded by pine tree forests and spectacular views of the Brazos Cliffs, it's a wonderful place to unwind and enjoy the view, as well as a perfect easy-access location to let your kids enjoy some fun swimming time.  The pool is open seasonally in the summertime between Memorial Day and Labor Day.  The swimming pool is also heated to a comfortable 70F to ensure a comfortable swim any time of day during the swim season.  The pool is lined with lounge chairs for laying out in the sun and you will also find restrooms right beside the pool.  We also have pool toys and floatation devices for you to enjoy.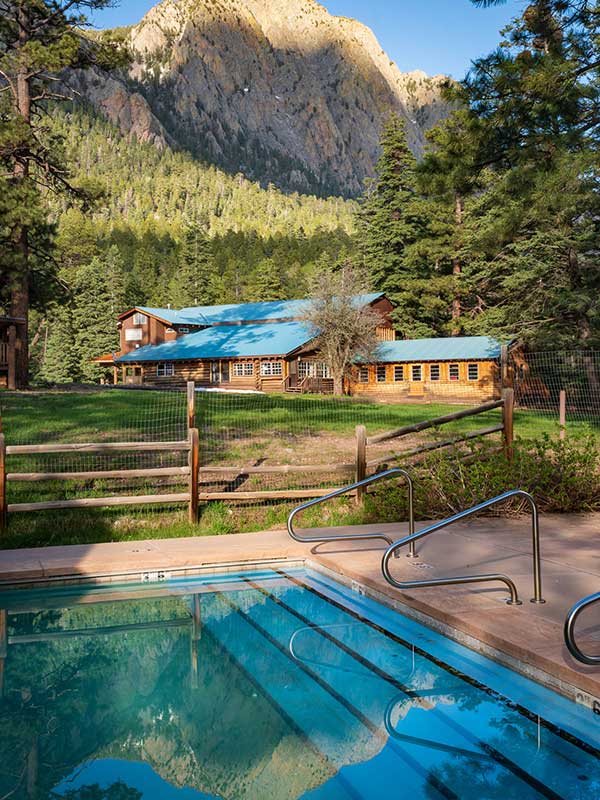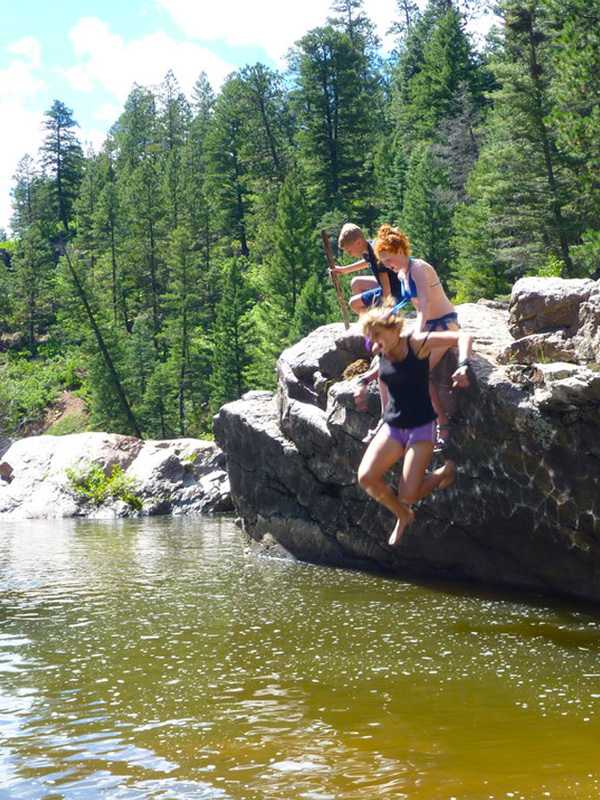 Swimming in the Brazos River
If you want to get out into nature for a swimming session, you will not have to look further than the Brazos River running along the southern side of the Corkin's Lodge grounds.  Guests can hike along the river's edge and find numerous deep pools of slow-moving water in the river just perfect for swimming with the whole family.  Enjoy being surrounded by peaceful pine forests and mountains during a dip in the Brazos River.  Along each of the deeper pools for swimming in the river, you will also find large, flat rocks perfect for spreading out a towel and soaking in some sunshine and drying off after a swim.  For the more adventurous, the big river rocks are perfect for jumps into the water.